In this tutorial I will show you how you can create an awesome unique 3d effect.
It will look as if the letters went deep into the paper.
What you need
Create your hand lettering
First of all you need a lettering that should get a 3D effect. This is easiest with straight letters (block letters).
But I would like to show you the more difficult variant of a lettering in brush lettering style.
First of all you have to make a preliminary drawing with a pencil. The word, which should get the 3D effect later, should have enough space inside.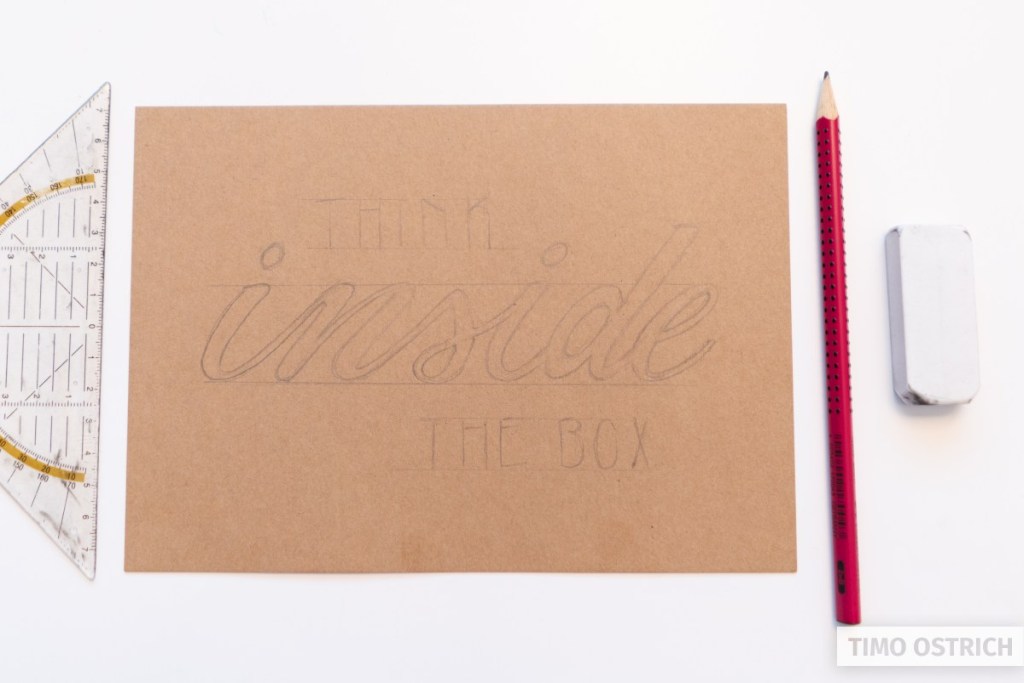 If you like the lettering, you follow everything with a fineliner.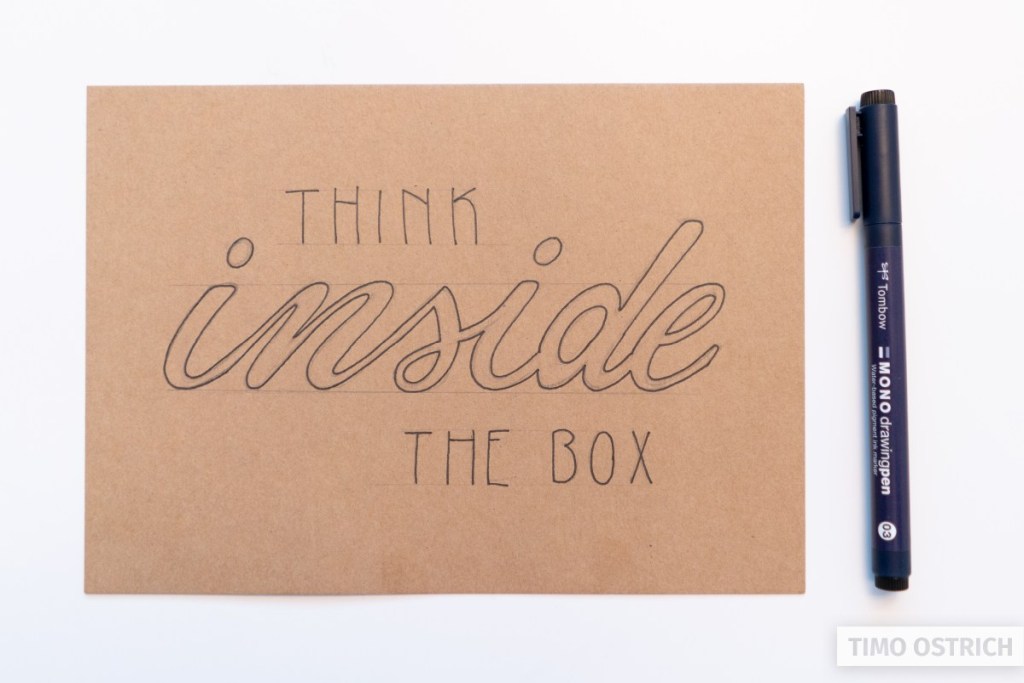 Add the inner lines
Now the exciting part follows. In principle we move our lettering a little to the right and down (mentally). But it remains visible only within the lettering. It is the same principle as for simple 3d brush letterings.
Then we connect the edges with parallel lines. First with the pencil again, because mistakes can easily happen here.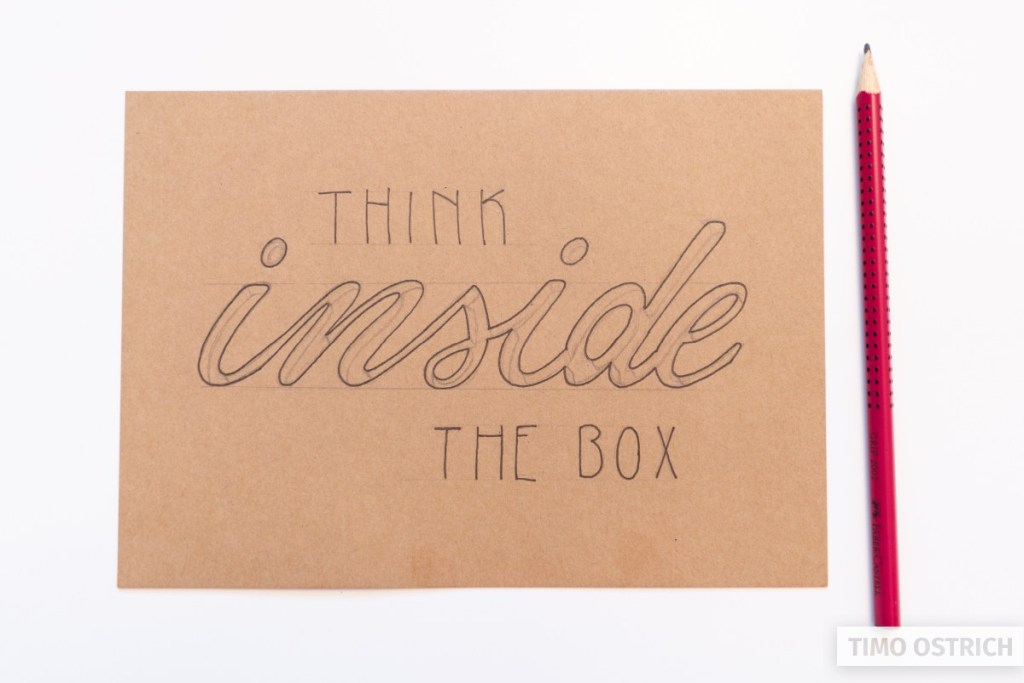 This is followed again by the subsequent drawing with a fineliner.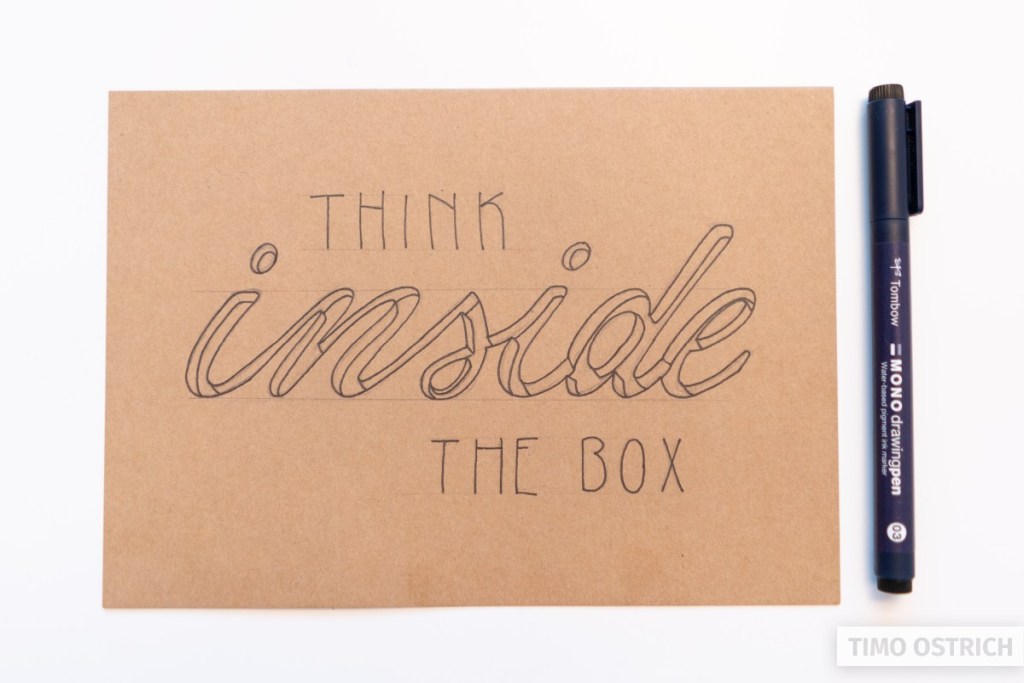 Add shadows
Then only the ground is painted with a medium grey. Now the effect becomes a little bit clearer.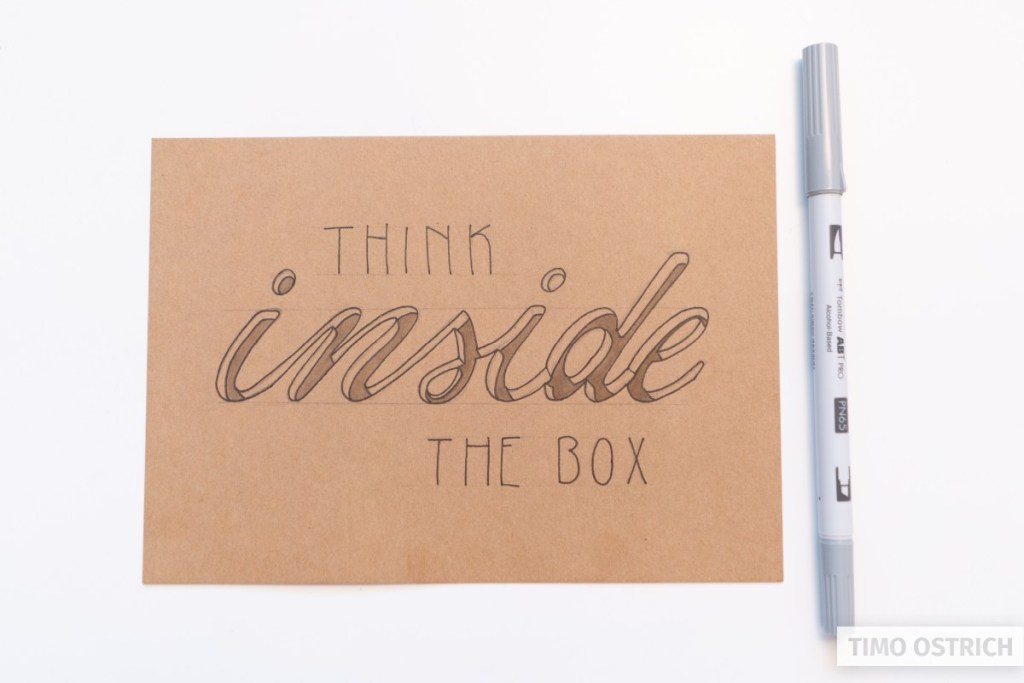 Now also the "inner wall" gets a shadow, which is a little darker than the floor. Because we imagine the light would come from the top left.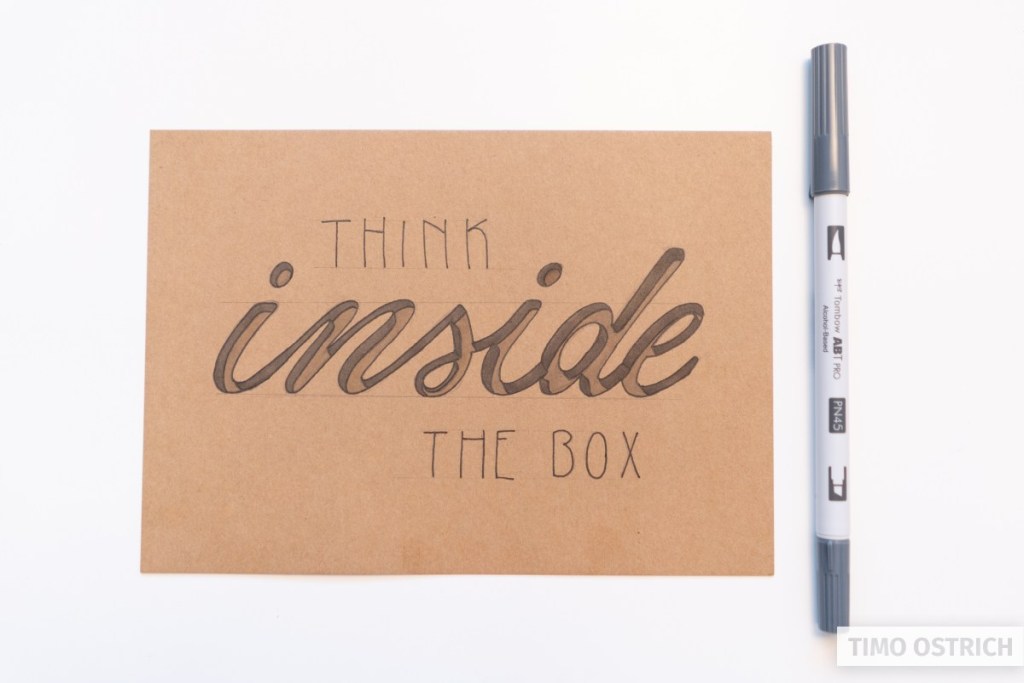 Another shadow follows on the floor, which is thrown by the wall. Here a new application of paint with the same grey is suitable.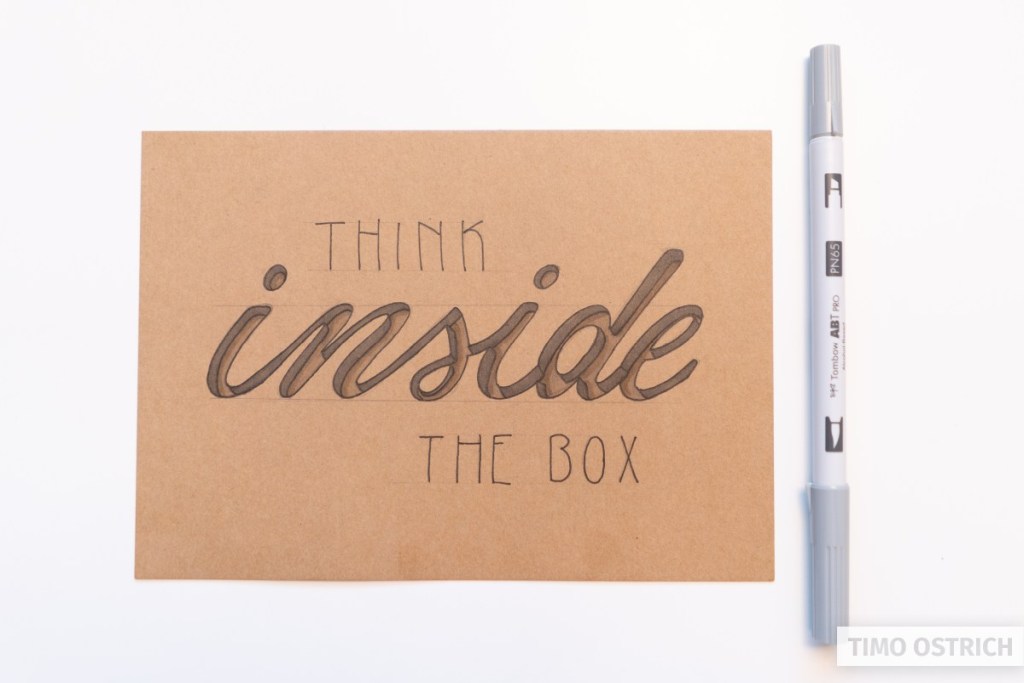 Add highlights
Last but not least a white gloss edge with a white gel pencil follows. The edge also depends on the light source (always opposite to the shadow). This enhances the effect considerably.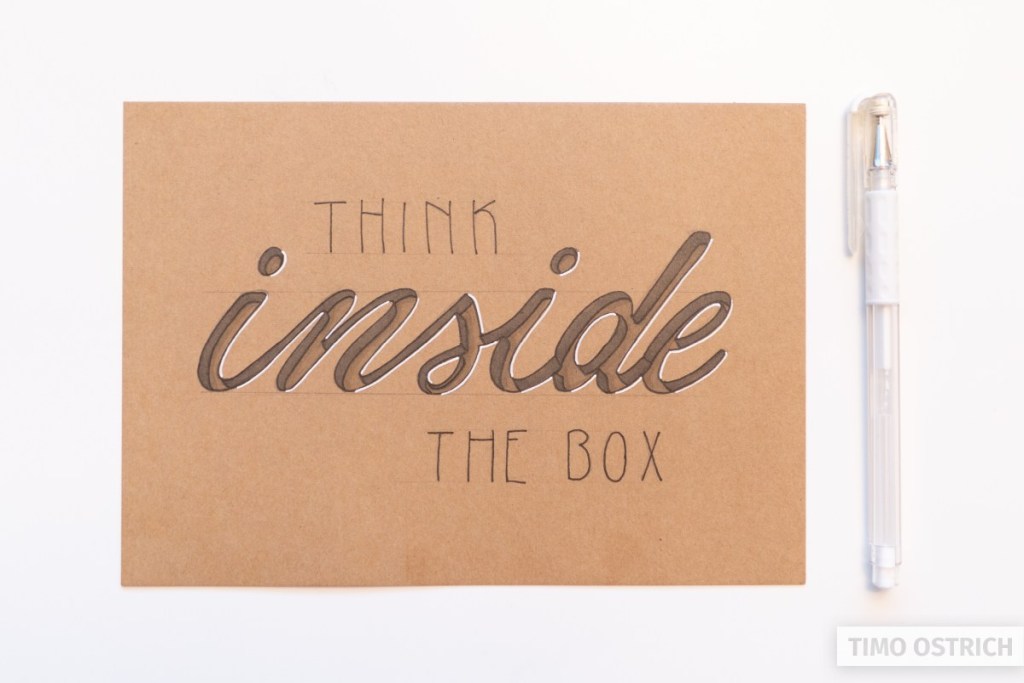 Erase the guides
Finally remove your guides and have a clear look at an awesome 3d effect!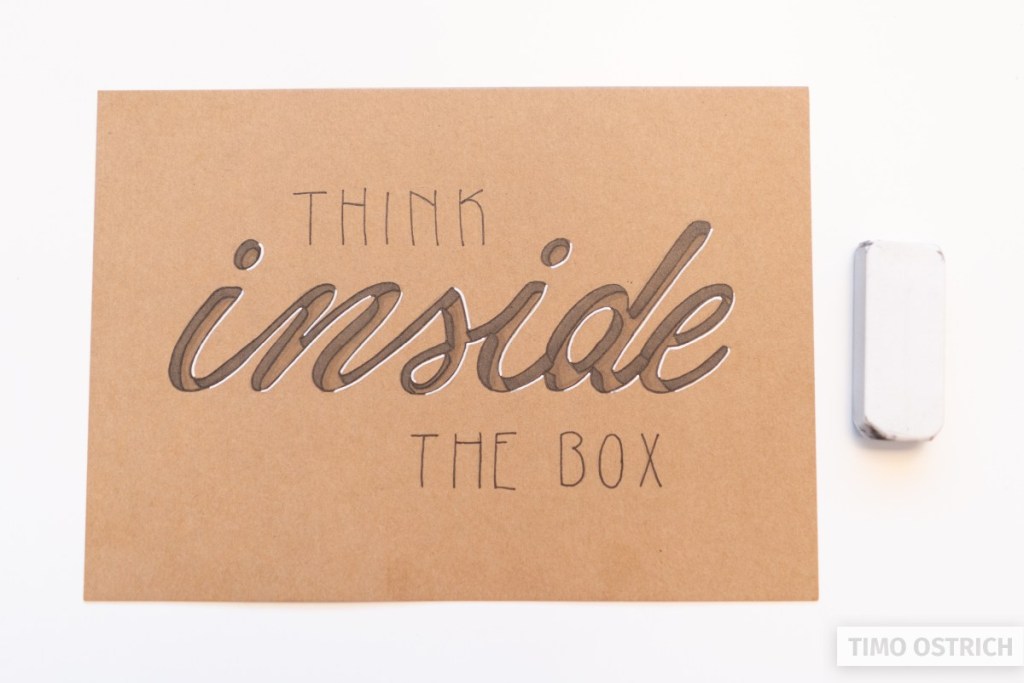 Leave a comment if you like the effect or if you have any questions.