Meanwhile there are countless great lettering pens. There is a pen for every preference!
But if you are not in a shop and can try the pens directly, it is usually not clear how exactly the brushstroke of the brush pen looks like, how thick and thin it can paint and how the color will probably work on paper.
Therefore you will find on this page an overview of the best lettering pens for me – with matching photos and line width tests!
Brush pens for paper (small scaled)
Small brush pens allow particularly filigree fonts and are usually the easiest to master. The brush tips are usually not too soft and are also easy to master for beginners.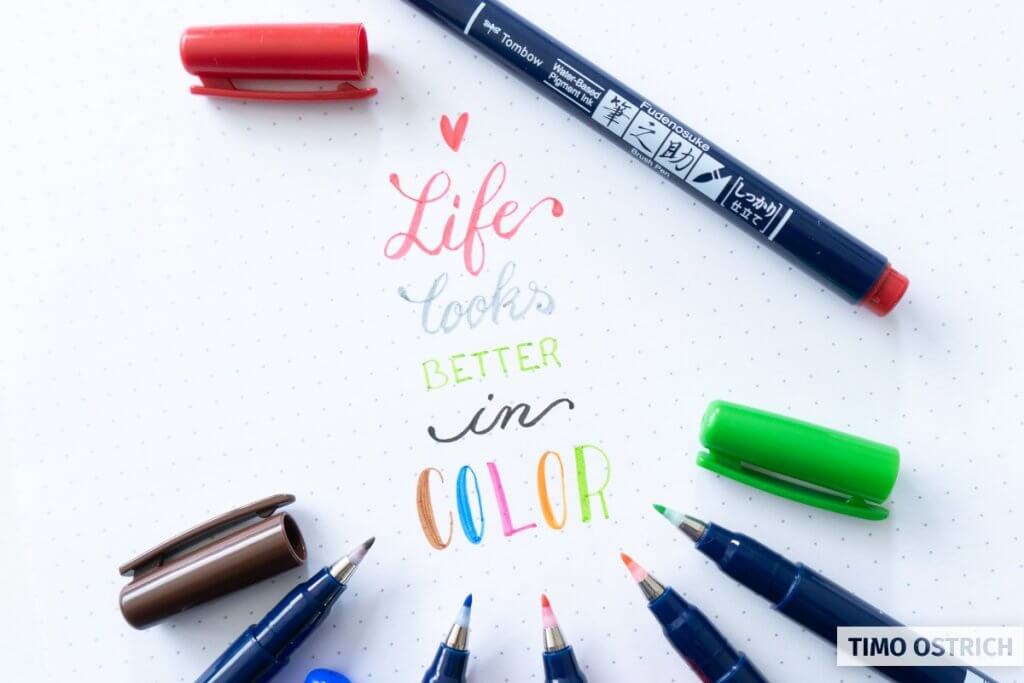 Tombow Fudenosuke
Pentel Sign Pen (Touch)
Faber-Castell PITT Artist Pen
Brushpens for paper (medium scaled)
Medium sized brushpens are an ideal compromise for the beginner. The brush tip is already relatively soft, but is often still easy to control.
If you are new to hand lettering, you should practice with a medium sized brush pen before you dare to use the large brush pens.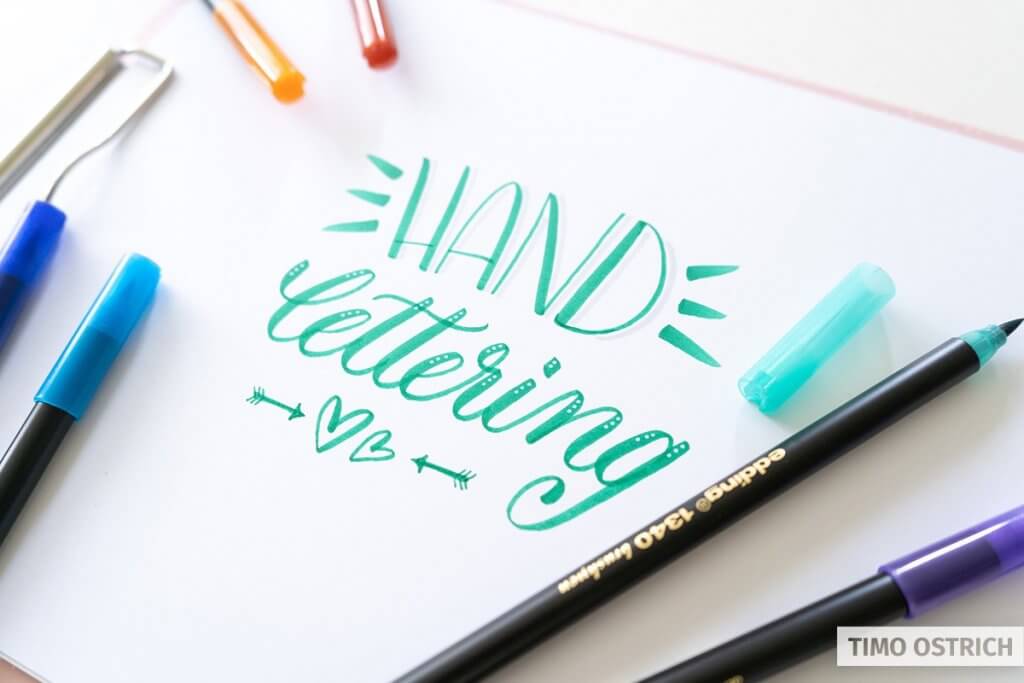 Edding Brush Pens
Crayola Supertips
Artline Stix
ONLINE Calli.Brush
Papermania Fluid Metallic Brush Marker
Brushpens for paper (large scaled)
Large brush pens allow big letterings and ingenious line widths for contrasts. They are usually more difficult to control, as the entire range of movement is larger. You will be rewarded with fantastic hand climbing.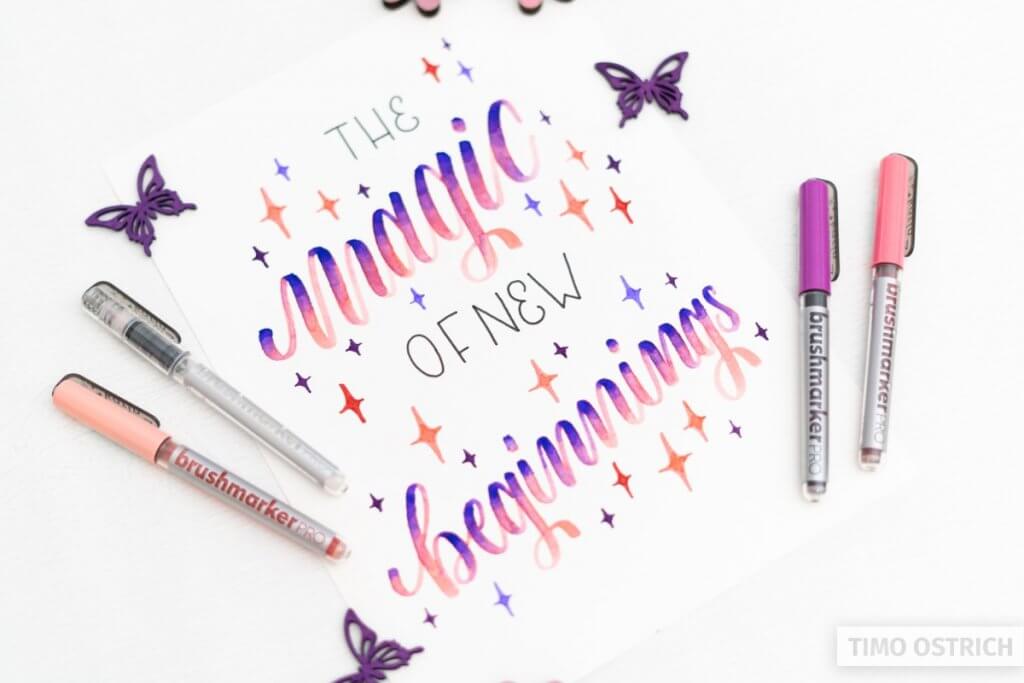 Tombow Abt Dual Brush Pen
Tombow Abt Pro
Crayola Marker
ECOLINE 700 Brush Pens
Karin Brushmarker Pro
Stationery Island Brush Pens
Stampin' Write Marker
Pens for special surfaces
If you don't want to paint and type only on paper, the pen search starts all over again. There is a special pen for every surface. My overview helps you to find the right marker for your project.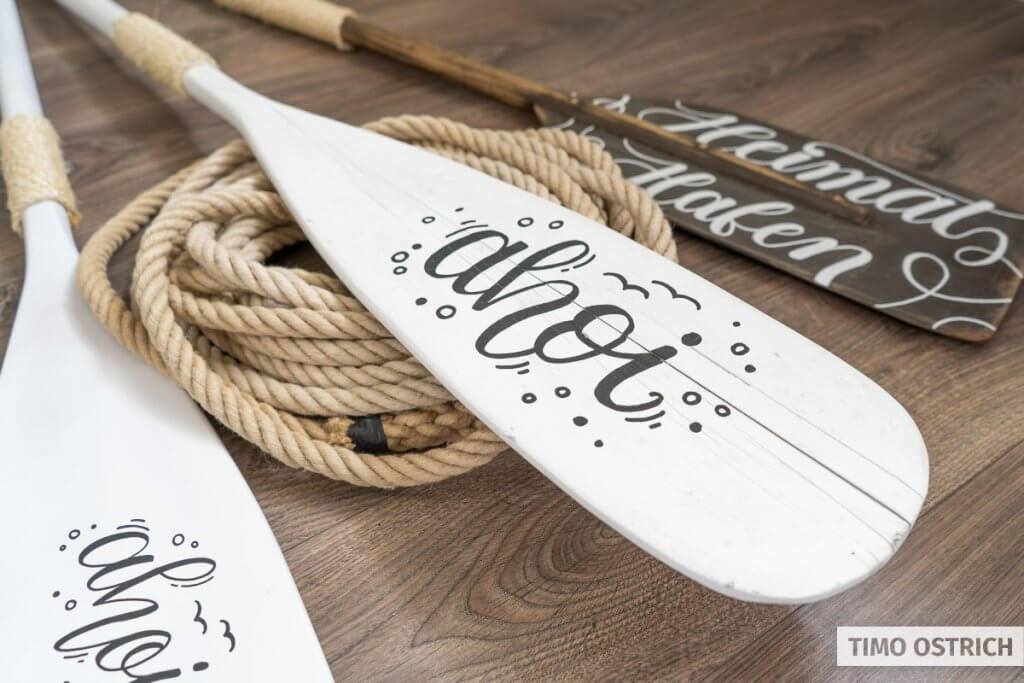 POSCA Marker
MOLOTOW Liquid Chrome Marker
Edding Porcelain Brushpen
Edding Textile Marker
Fineliner & gel pens
Fineliners are the detail tools for your handletterings. You can use them to correct mistakes in line work, draw decorative elements and create fine fonts. A few fineliners belong in every lettering kit!
Staedtler Fineliner
Tombow TwinTone
Stabilo Point 88
Uni-ball signo broad
Felt tip pens
Of course you can also use normal felt-tip pens for the hand lettering. With different colours you can paint great fonts with the same line widths or use the faux calligraphy.
Felt-tip pens are much less sensitive than brush pens and are therefore also suitable for use on rough paper or cardboard.
Stabilo Pen 68
Found your perfect pen?
So, did you find a matching hand lettering pen for you?
Tell me in the comments which pen you chose or which pens you personally like best! I would also be happy to test other hand lettering pens for you and add them to my collection.