You want to learn lettering or calligraphy fast and effective? Take a look at the following online lettering classes!
The online courses will teach you how to create beautiful lettering art using a combination of videos, worksheets and step by step guides. They are perfect for beginners and intermediates who want to create beautiful hand lettered quotes very soon.
The ultimate Lettering Course by Stefan Kunz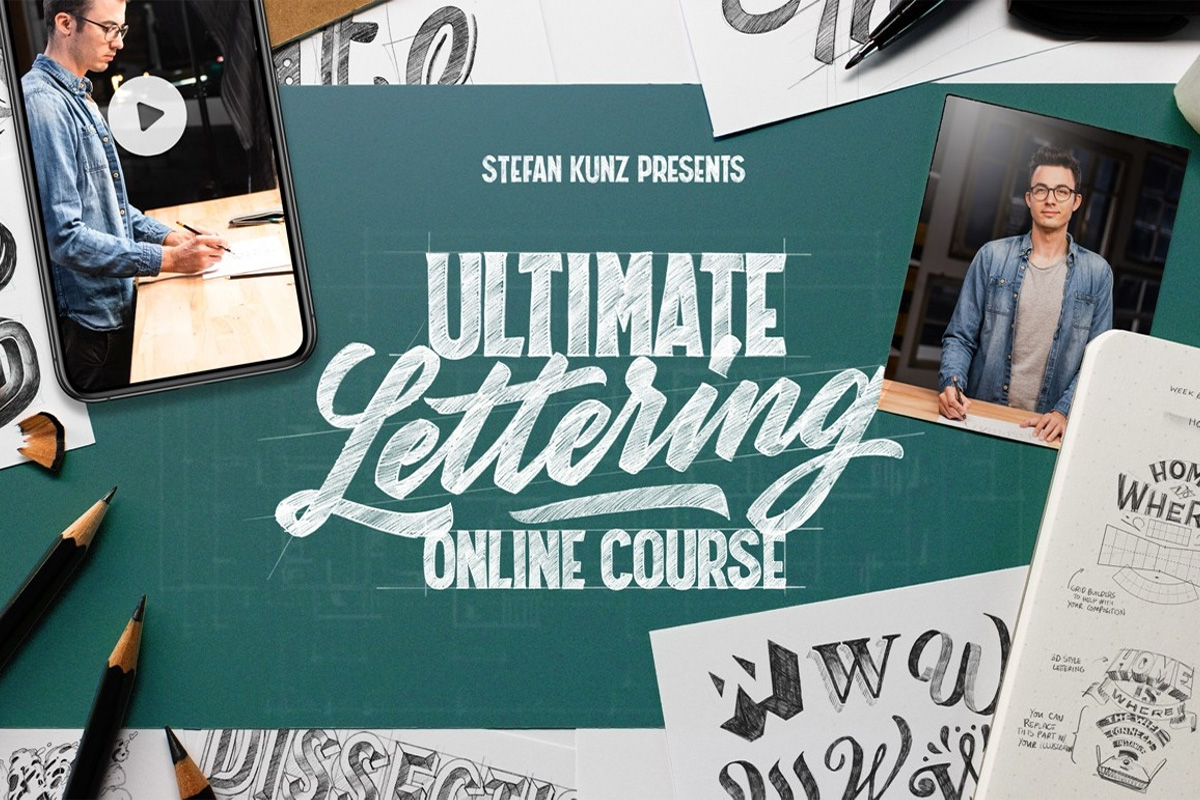 If you really want to succeed in lettering you have to learn from the best. Stefan Kunz is one of the most amazing lettering artists around. His brand new online course is a real masterpiece and you just have to step into it!
Let's start lettering by Amanda Arneill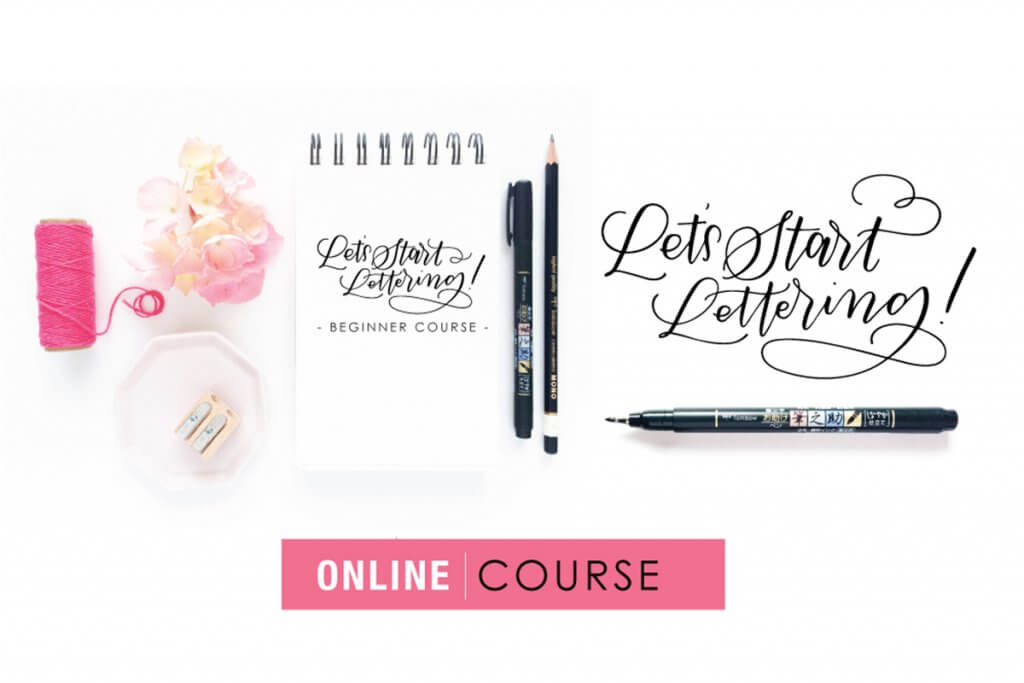 Amanda Arneill is a real lettering legend! Her artworks are simple stunning. If you really want to learn lettering from a pro, this is your way to go. Be sure to start with the basic class "Let's start lettering".
Her videos are very high quality and fun to watch. The inspiring works make you want to letter immediately.
Hand Lettering Essentials for Beginners by Mary Kate McDevitt
If you need a solid lettering course for beginners, this is your way to go. Mary will guide you through a nice lettering project step by step. She will teach you how to avoid common mistakes throughout the lettering process.
After taking Marys lettering class you will be able to hand letter your first quotes, titles, or phrases.
Anyone Can Brush Letter by Yasmina Creates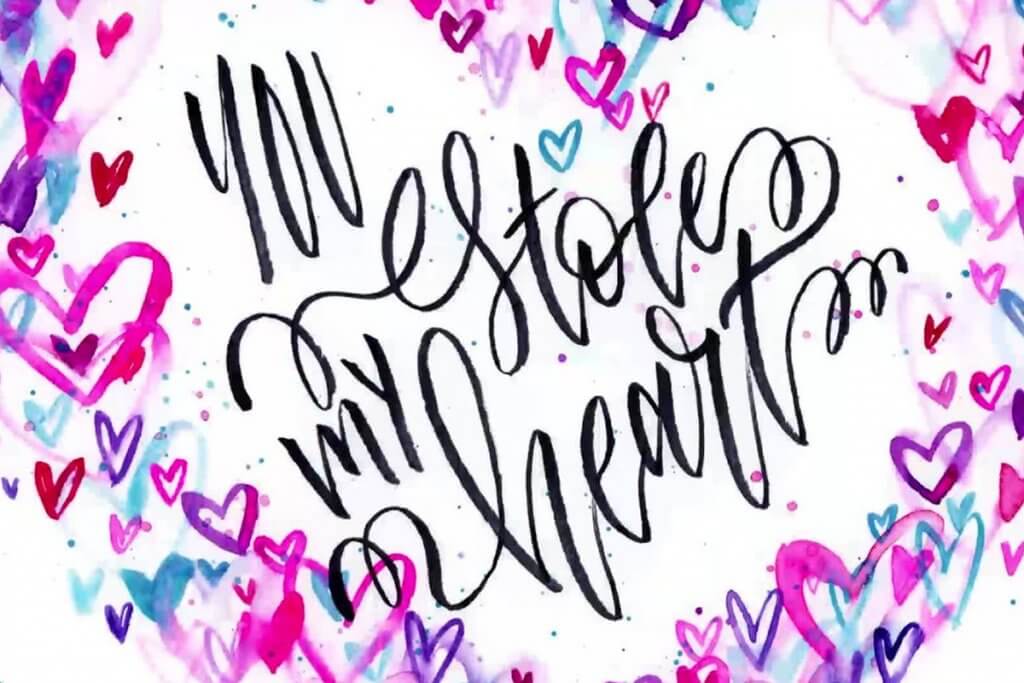 Let's have a look at the wonderful art of modern calligraphy! In her lettering class Yasmina teaches you how to brush letter step by step. Starting with the basic strokes she will guide you to create your own awesome brush letterings.
Yasmina also created some nice brush lettering worksheets for every student, of course. Anyone can learn brush lettering with her class!
Brush Lettering: The Beginner's Guide by Peggy Dean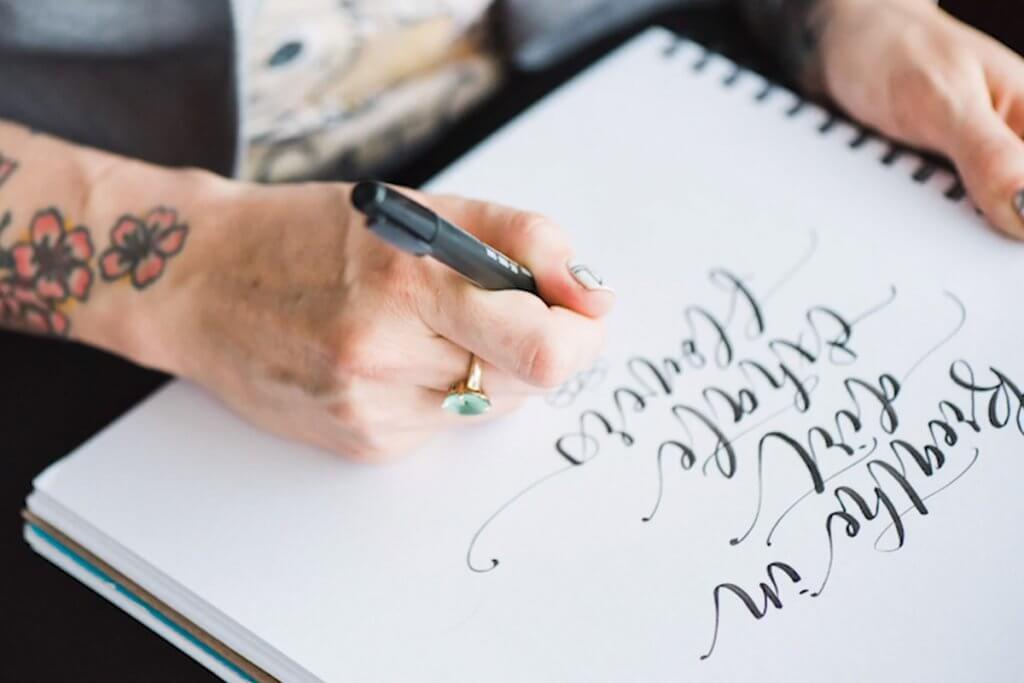 Another brush lettering class which teaches you the fundamentals of beautiful brush letterings. Peggy shows you how to properly use the brush tip and how to master different techniques.
The course is not too long (under one hour) and should be seen as an introduction to brush lettering. Take this lettering course if you want to start easy and fast.
Colored pencil perfection for hand letterers by Amanda Arneill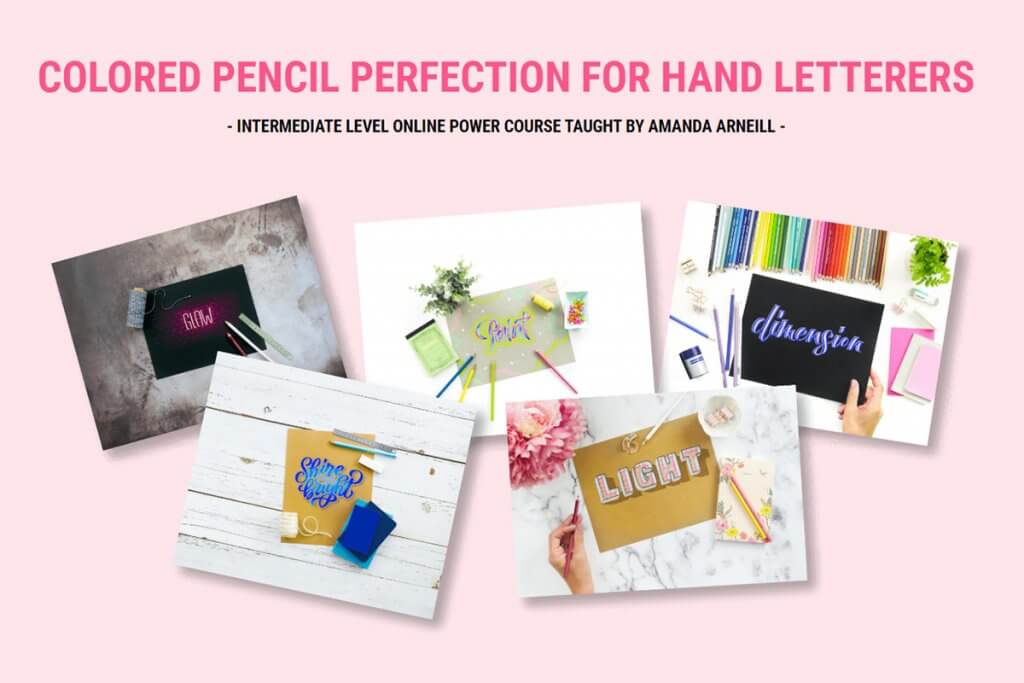 This class by Amanda Arneill is quite unique. It teaches you how to create incredible lettering using only pencils. Once you have seen one of her amazing pencil letterings you will know why this class is called "colored pencil perfection".
If you want to take this class you should already know how to letter. Amanda will introduce you to the world of pencil letterings step by step. You will learn everything about colors, shadows, glows and even 3D letterings.
Better lettering course by Caroline Zook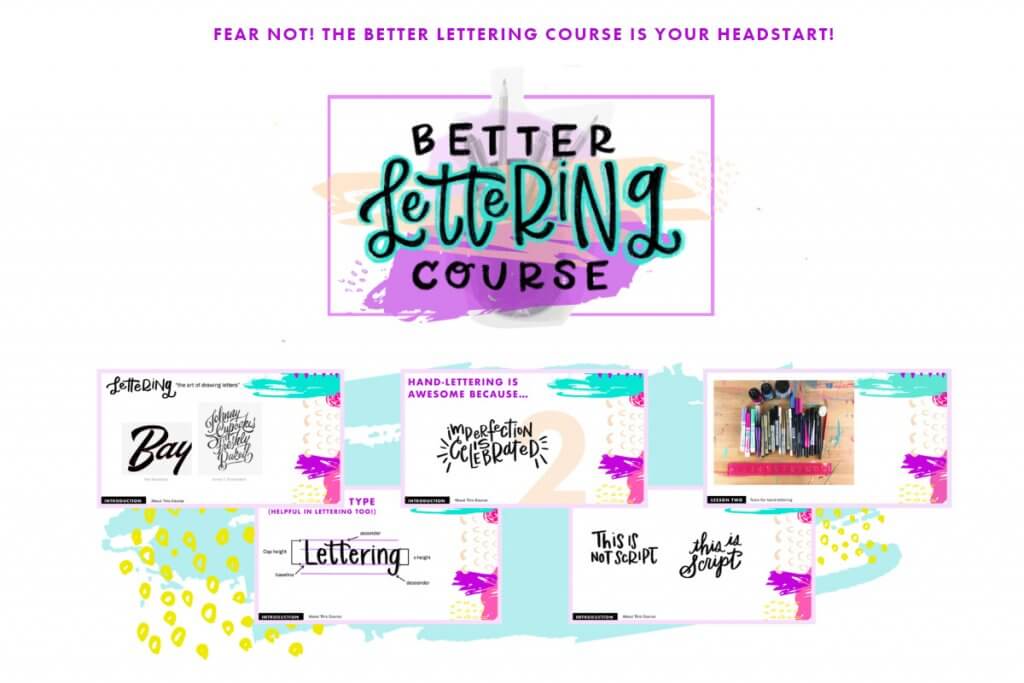 It's Carolines mission to help beginners to learn lettering. Her basic course is the perfect start if you want to learn how to develop your own lettering style. In her class Caroline teaches you about the basic tools, the process of lettering and how to turn your sketch into a digital piece of art.
The lettering challenge helps you to keep on practicing while and after doing her lettering class!
Start your lettering journey!
Have fun lettering and tell me which course you will take. If you can recommend other lettering courses leave a comment.