Are you looking for fantastic letters with beautiful flourishes in different styles?
Then I have a clever solution for you: A huge hand lettering alphabet with countless letter variations for painting or direct tracing!
No more thinking, endless scrolling and researching, just adorable letters – almost touchable.
In the alphabet you will find all upper and lower case letters in constantly different designs and with various decorations.
Thanks to more than 2000 different, hand-painted letters, you will always find a matching design and can combine them to your heart's content and create beautiful letterings.
The hand lettering alphabet in detail
50 complete handwritten alphabets with my absolute favorites (1300 letters)
A large ABC with the most beautiful styles per letter (700 letters)
76 pages of finest lettering inspiration
A total of more than 2000 letters
Download as PDF files (printable as required)
Two versions: One for inspiration and one for direct tracing
The normal printout serves as inspiration and as a copy to always find the right letter for your lettering. This way you will get to know completely new and exciting variations.
The additional copy serves as a workbook on which you can draw all the letters with your brush pen (or any other pen).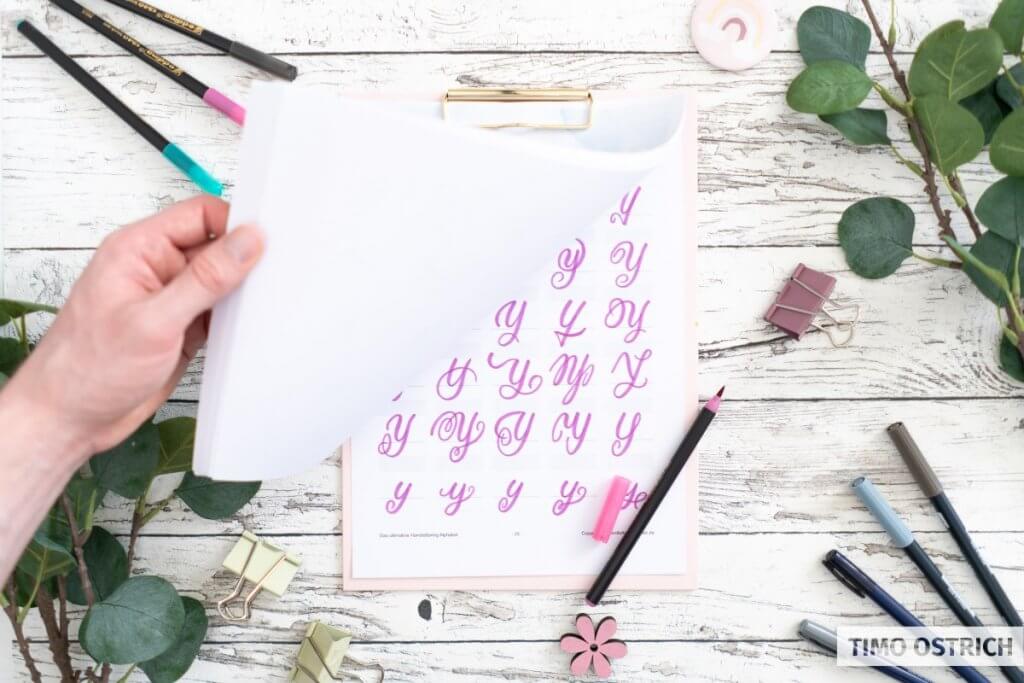 This will train the muscle memory of your hand and improve your hand lettering skills with every single letter you draw.
You will also learn the patterns of each letter and become better and better at creating your own variations.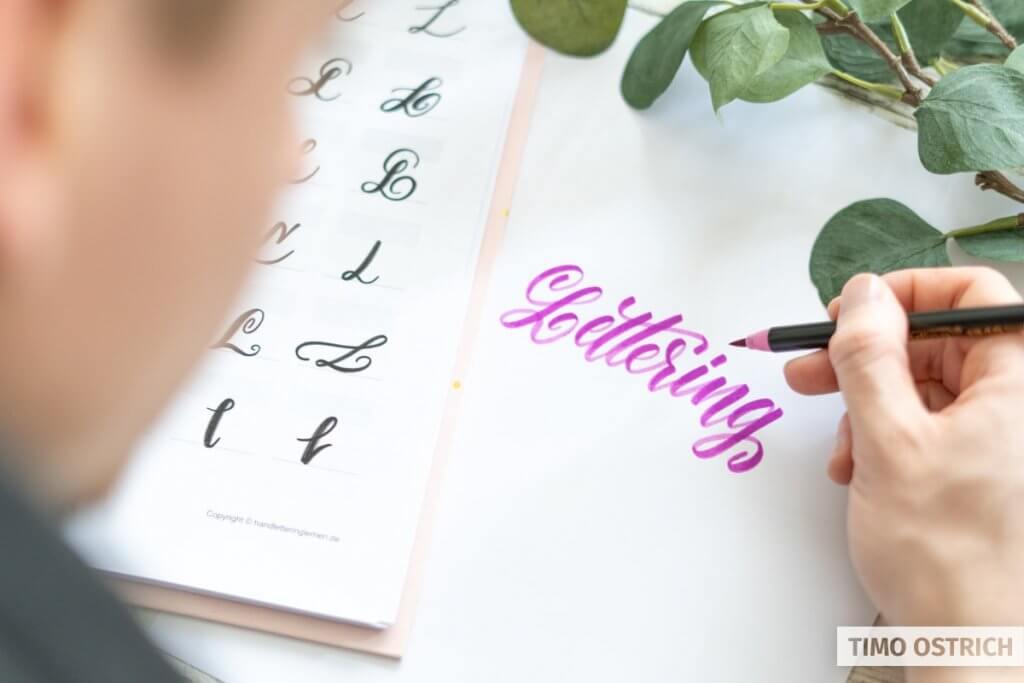 You can simply download the ultimate hand lettering alphabet as a PDF after ordering and print it out at home.
You can also use the alphabets on your smartphone or tablet – so you always have a huge selection of letters at hand!
Beautiful alphabets and brilliant styles
The ultimate hand lettering alphabet meets two requirements:
First, you'll find countless styles for each letter.
Secondly, the booklet contains 50 complete alphabets, so you can use the entire style for your letterings.
Especially beginners benefit from the complete alphabets. Advanced learners and professionals, on the other hand, will be pleased about the interesting alternatives for each individual letter.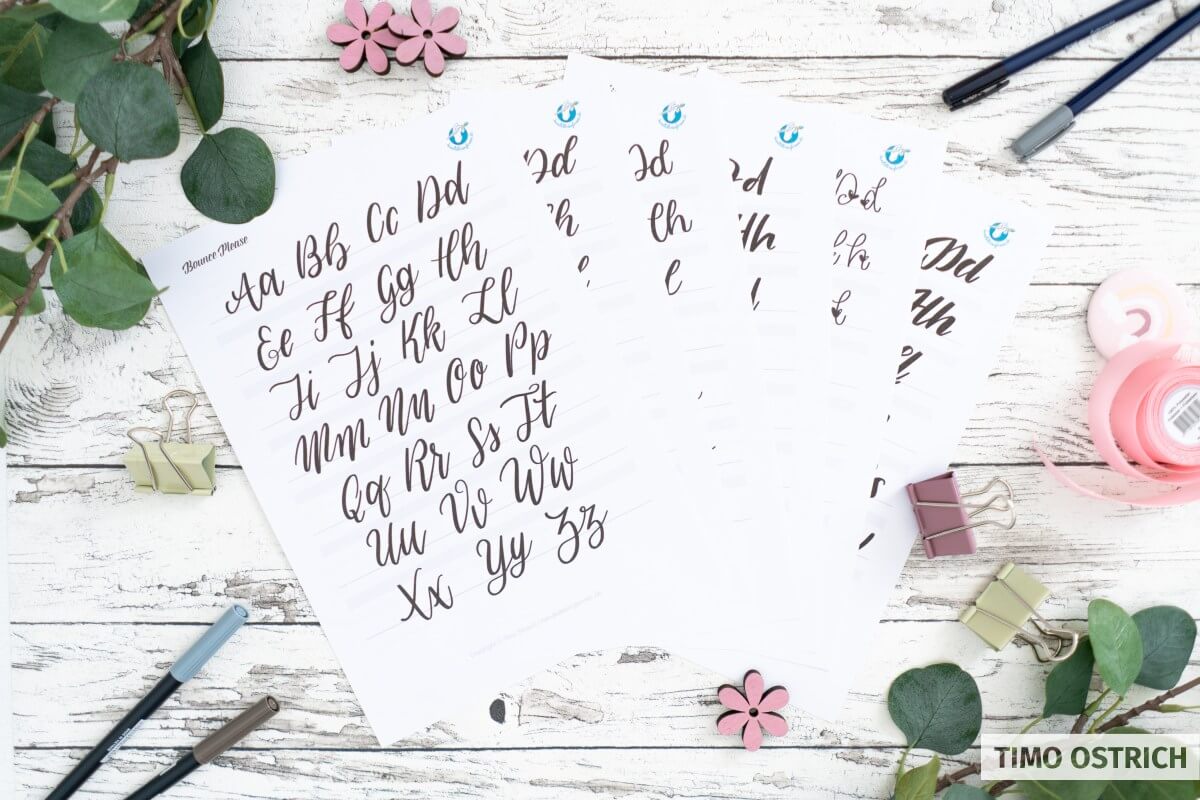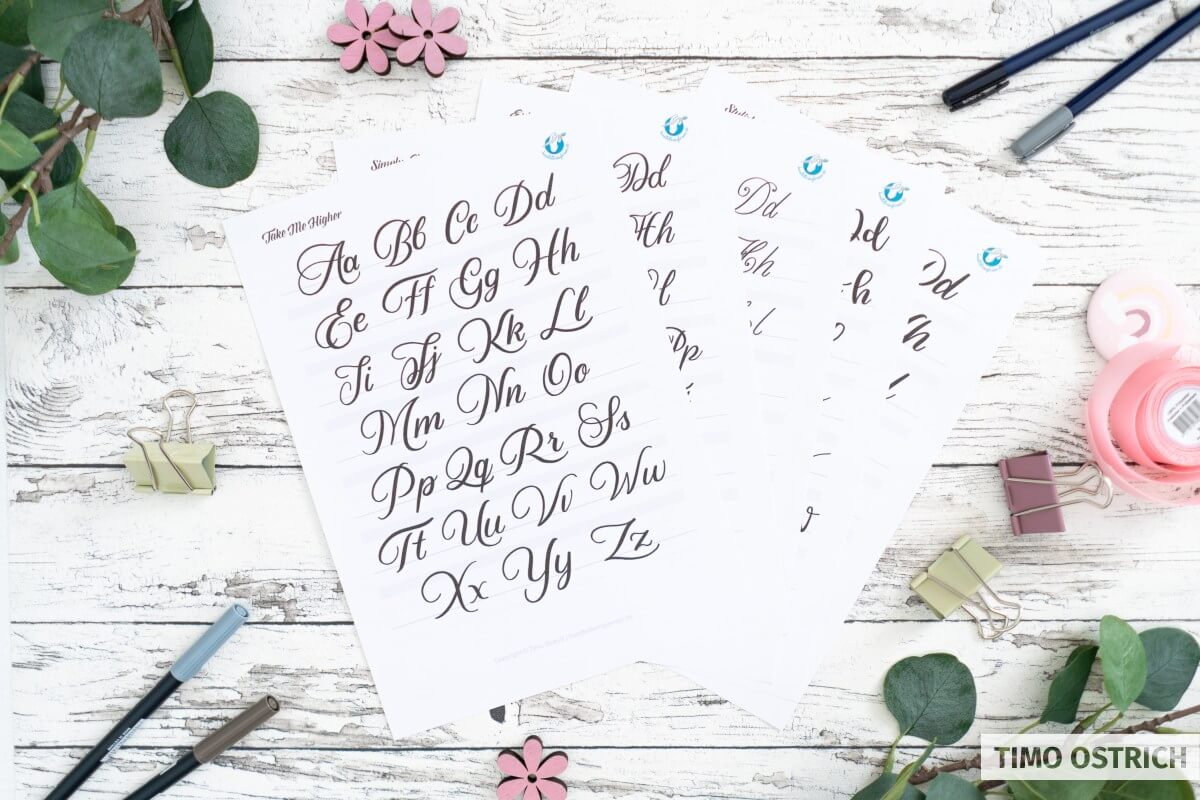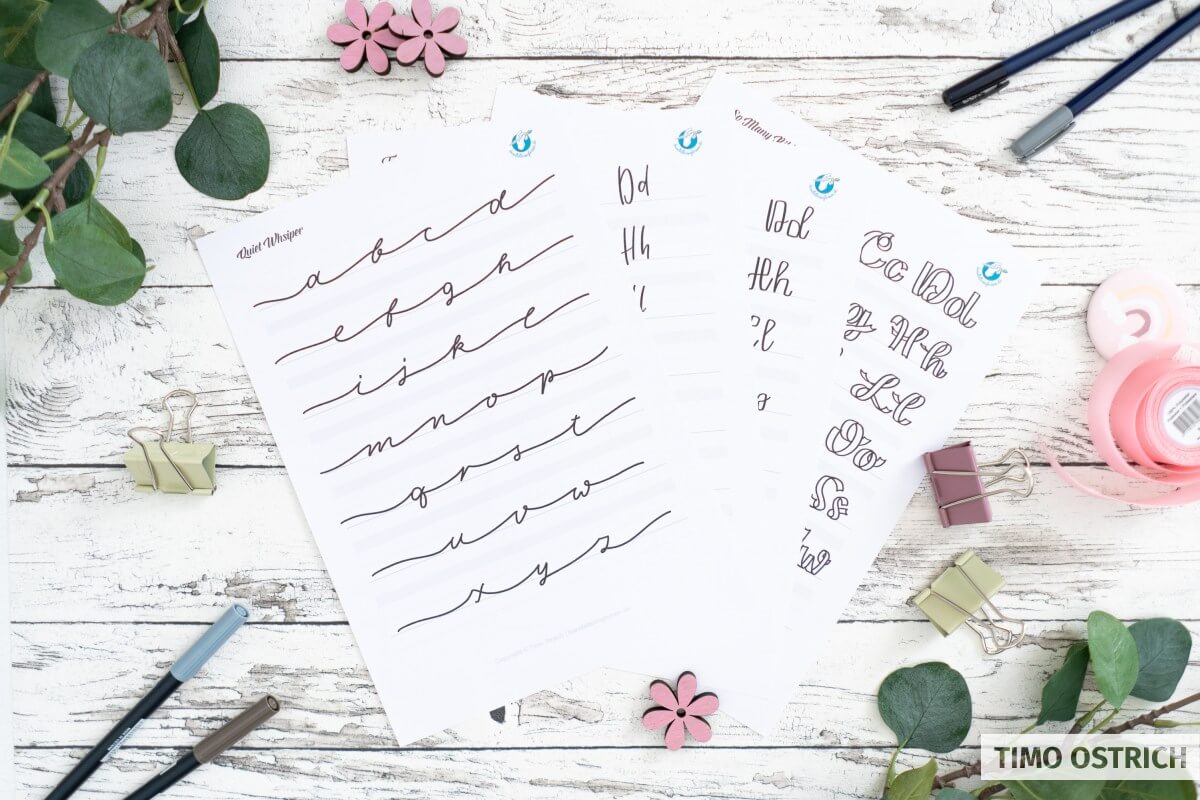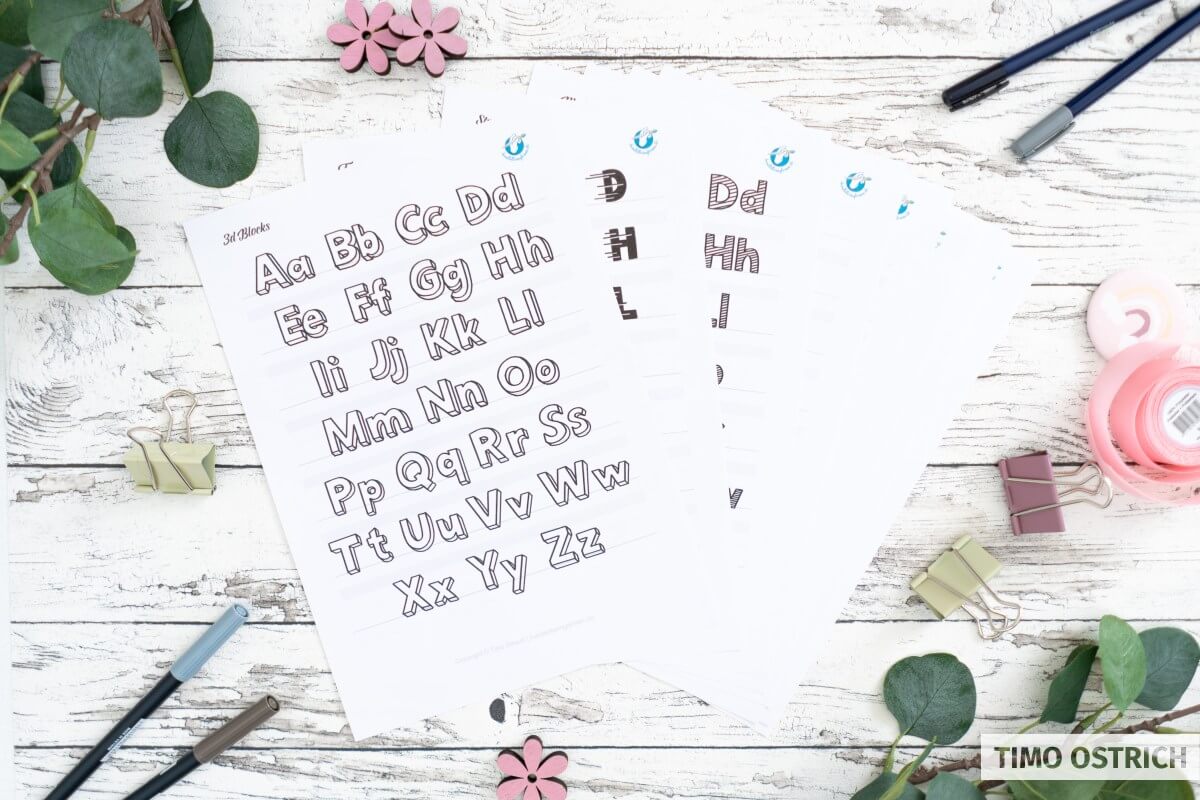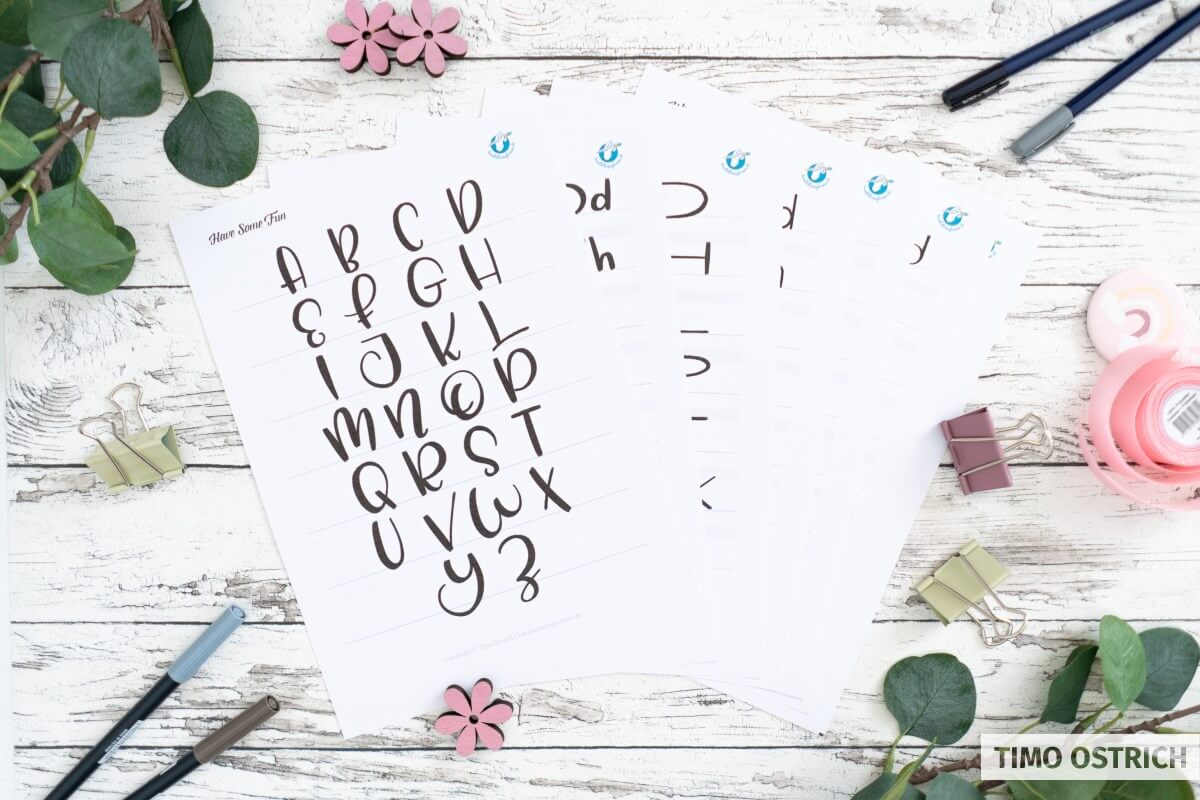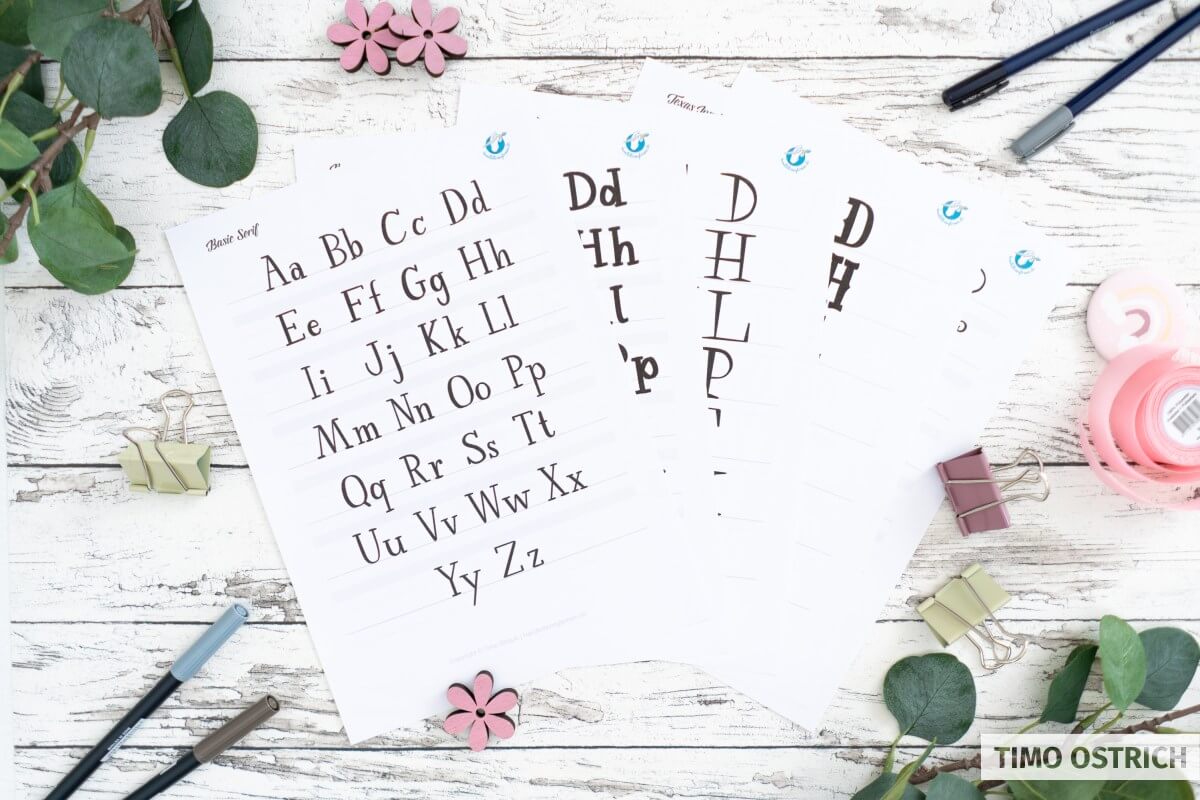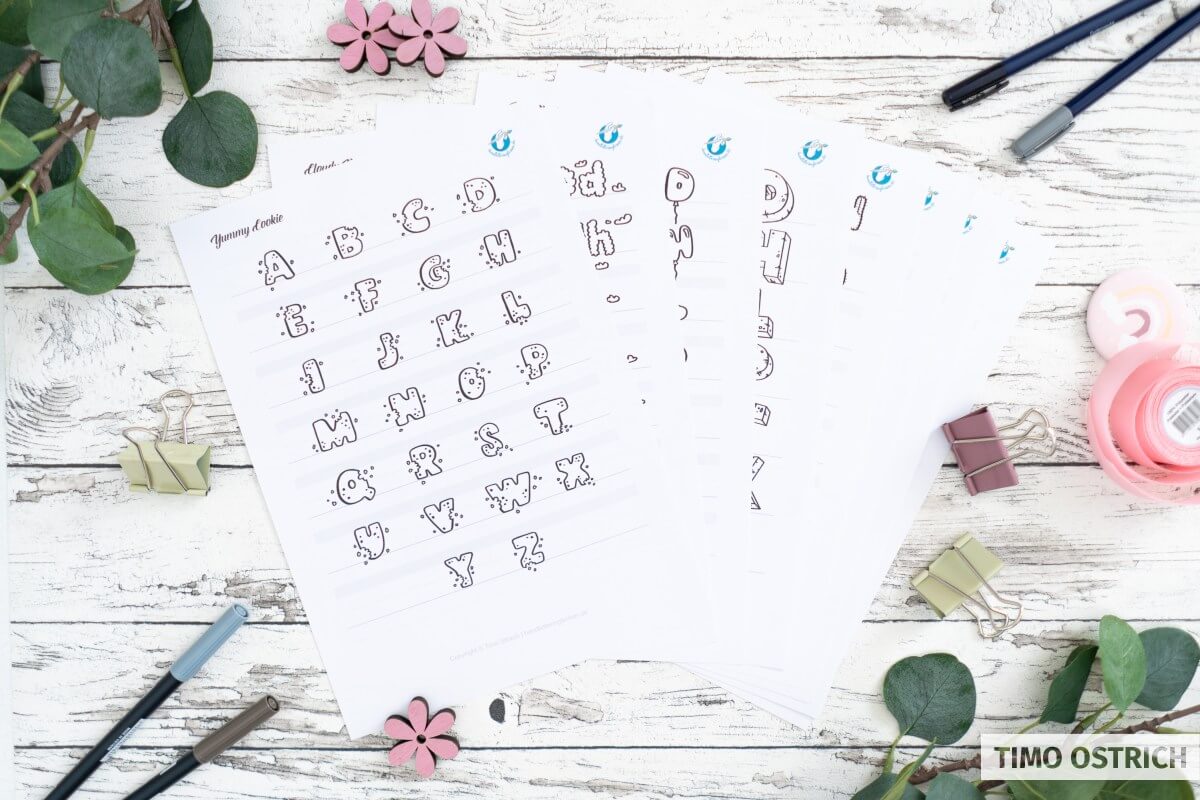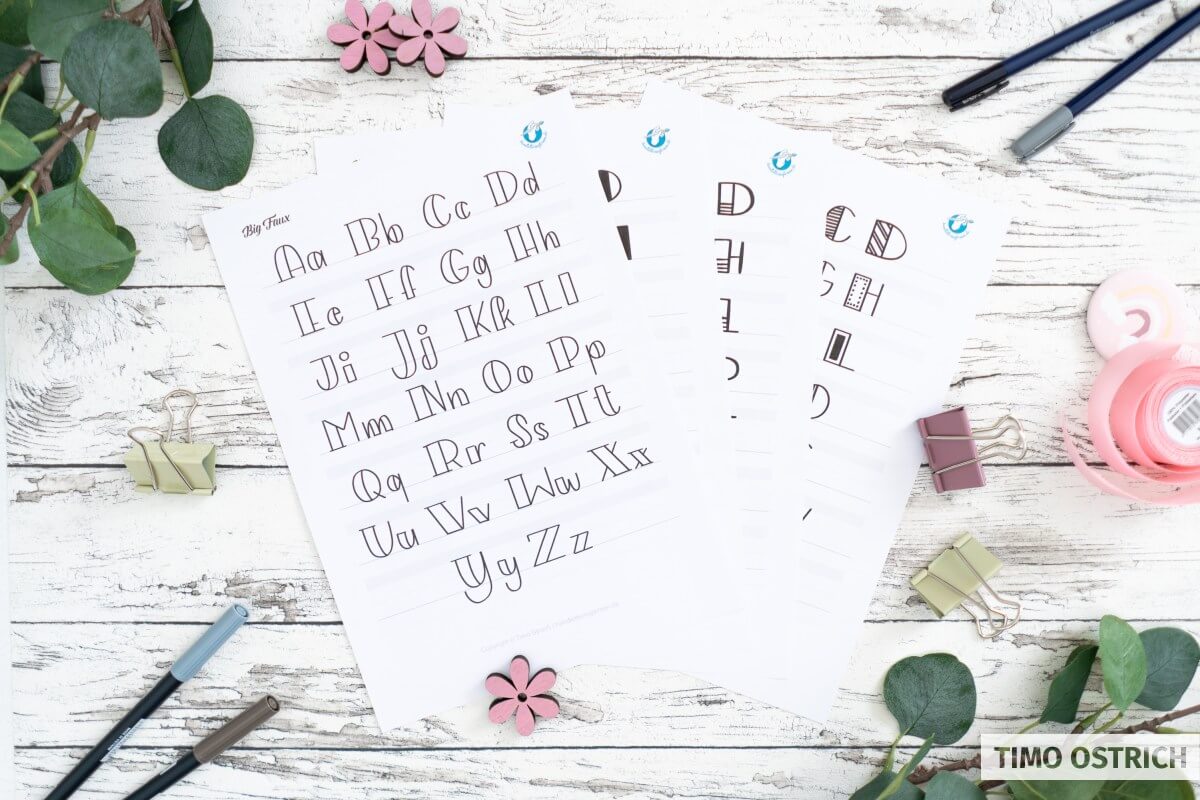 So the ultimate hand lettering alphabet will be with you forever!
A big advantage for you
When learning hand lettering a PDF template is more practical than magazines or books. You can print out the templates on smooth lettering paper, so you don't have to write on rough paper (and damage your pen tips).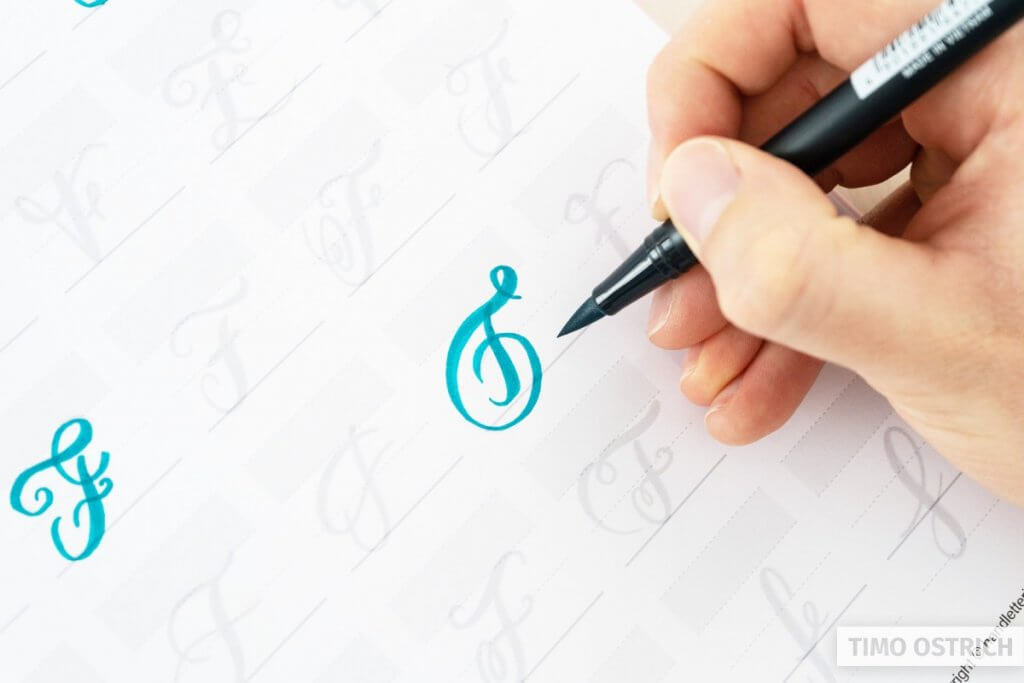 You can also reprint your templates as often as you like. And if you're on the road, you can take the PDFs with you on your mobile phone or tablet (I always have the alphabet at hand).
Of course you can also use the template digitally and paint it on your iPad with ProCreate.
Material recommendation
Smooth lettering paper: You should always use smooth handlettering paper* if you want to draw on it. Otherwise you will break your brushpens (sooner or later).
Medium Brushpens: Use some simple midsized brushpens if you are new to the handlettering. For example the STABILO pen 68 brush pens*.
Also other brush pens or normal felt-tip pens are suitable to fill in the templates!
Order & download
The ultimate handlettering alphabet costs as little as 14,90$ 19,90$ and will help you to create beautiful letters instantly.
You can return the product within 60 days without having to state your reasons. The whole ordering process is handled by DigiStore24, a marketplace that has been specialized in selling digital products since 2012.