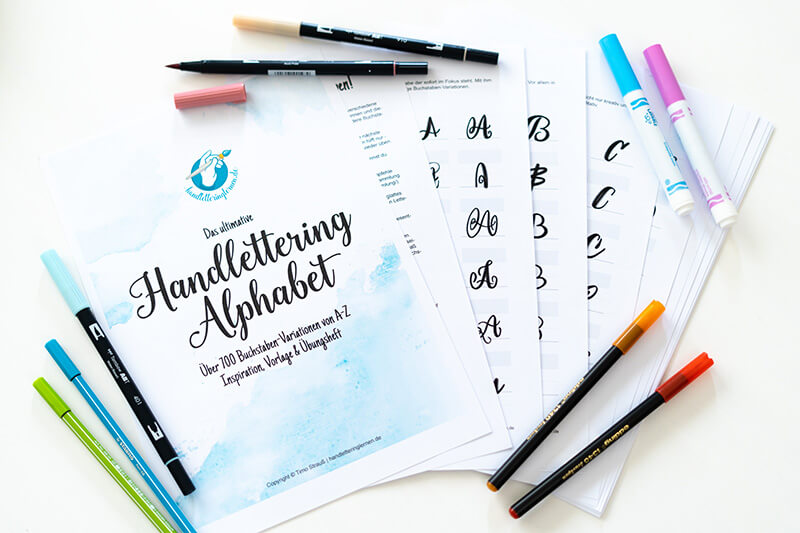 Whenever you need a special letter just take a look into the alphabet. That is excatly how I do it.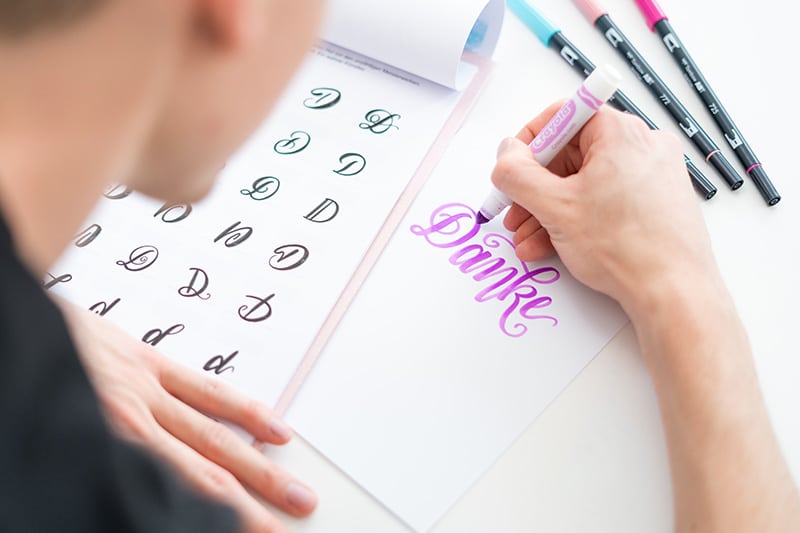 Creating beautiful handlettering cards has never been easier. The alphabet is always in reach.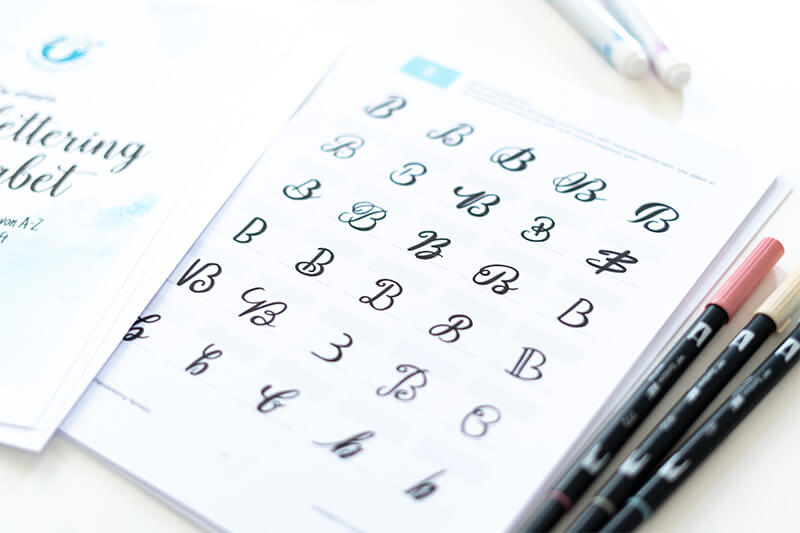 You get a full page of nice styles for every letter in the alphabet.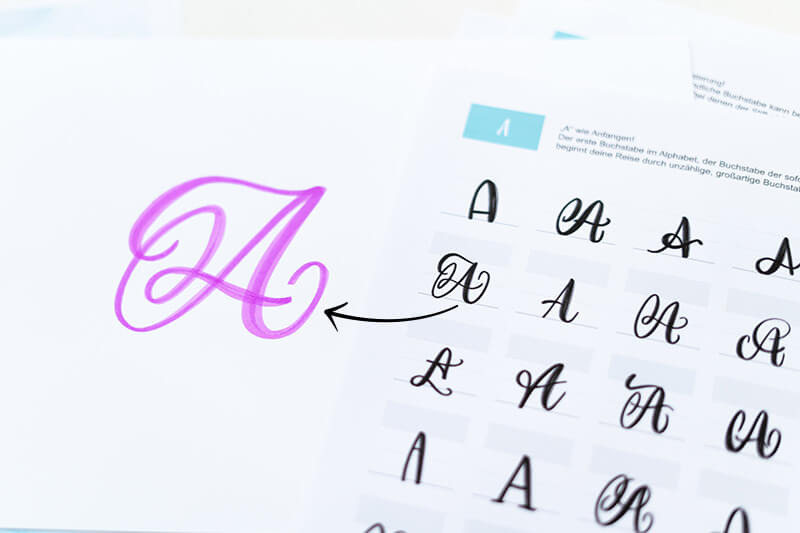 From now on you will always choose the right letters with nice flourishes.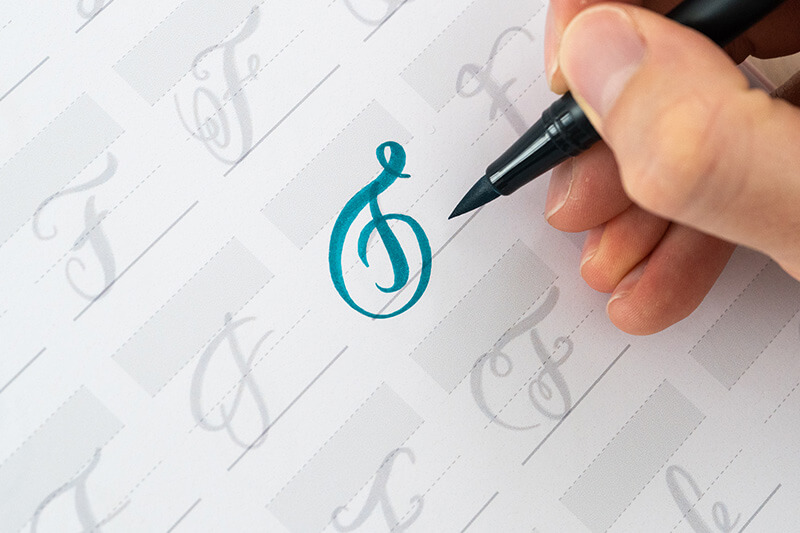 You will recieve a second version of the ultimate handlettering alphabet which can be used as a worksheet.